Do you enjoy traveling throughout the Pacific NW and going to Garden Tours???
Well if so, then here is a great resource for you -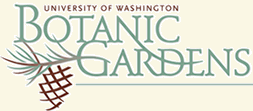 The University of Washington Botanic Gardens, Elisabeth C. Miller Library website has a slough of Garden Tours in Vancouver BC, Washington ansd a feqw here in Oregon...including yours Truly, the FosterPowell Garden Tour!!!

Check it out:
http://depts.washington.edu/hortlib/calendar/tours.php